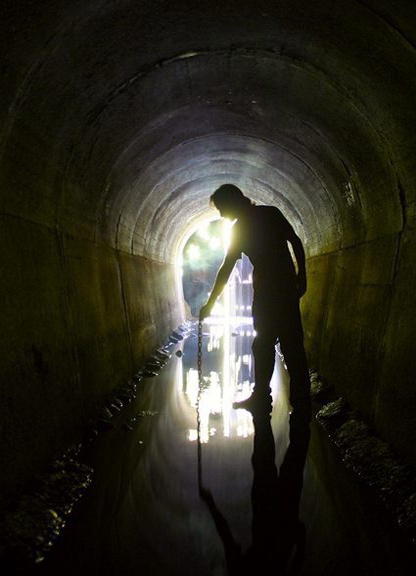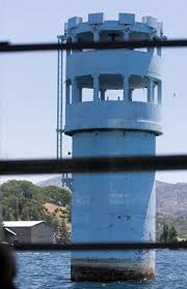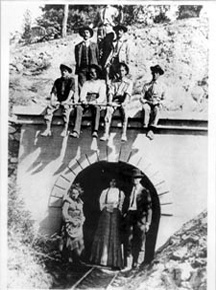 Tunnel Tour

Here's something you haven't done before: walk under Arrowhead lake. That's right – UNDER. There's a tunnel that starts on one side of the lake, goes below it, and comes out on the other side a mile away. I'll bet you haven't been in that blue tower in the middle of the lake, either. Ready for some adventure? How many of your friends can say they've done this?

Well, get your flashlight and footwear you don't mind getting wet. Join our member Jeane Hallin on August 16 for a Tunnel Tour operated by the Mountain History Museum. Meet at the Church of the Woods at 12:30 pm. The tour will leave from there. A map to the church is below.

The cost is $35 to become a member of the History Museum, plus $35 for the tour itself. (If you aren't already a member, it will be $70 total, per person.)

Your Mountain Singles event coordinator is Jeane Hallin. RSVP with her. Also, make reservations with the History Museum, and pay over the phone by credit card, with Ron or Barbara Doutt, at 909-336-4796.

This tour is rated as moderately strenuous; there are rocks to climb over, water to wade through, and a good bit of walking. It is also somewhat scary. Only escorted tour guests are ever allowed here, with a maximum entourage of 15. You will pass a blue wooden door that looks like it was installed over a century ago, (because it was.) From there, you will see a dark path and electric elevators that look like they lead to the middle of the earth. They don't go that far, but some who have had a flashlight fail thought so!

As of July 24 there are only 8 open reservations, and I just took one of them. Don't delay. If you miss the August 16 tour, there are two others on September 13 and October 4, though they won't be with us.