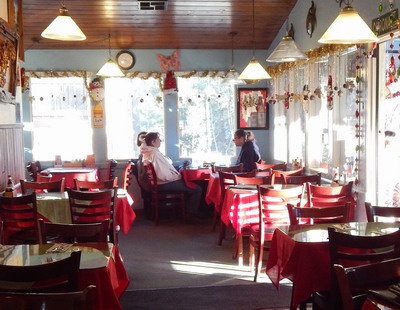 Toni's Kitchen

La Cocina de Toni (Toni's Kitchen) earned several years as the highest-rated restaurant in Crestline. In any case, our members have voted to eat there monthly in the second half of 2018.

Please join us for dinner at Toni's, at 6 pm on fourth Wednesdays, July 25, Aug 22, Sept 26, Oct 24, and Nov 28. Check the calendar for any last-minute changes.

They are located at 24194 Lake Drive, Crestline CA 92325, (diagonally across the intersection from Goodwin's.) The phone number there is (909) 338-9377. A map is below.