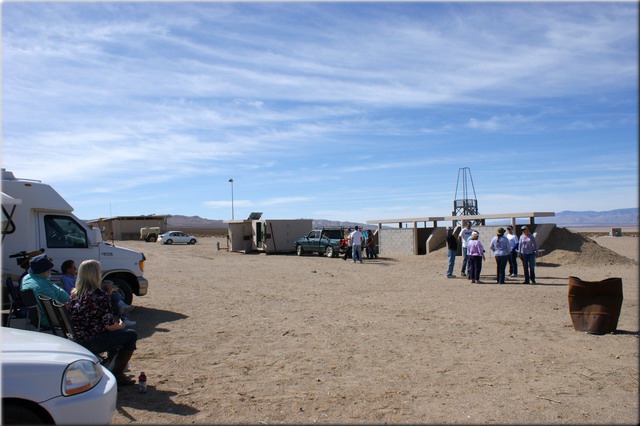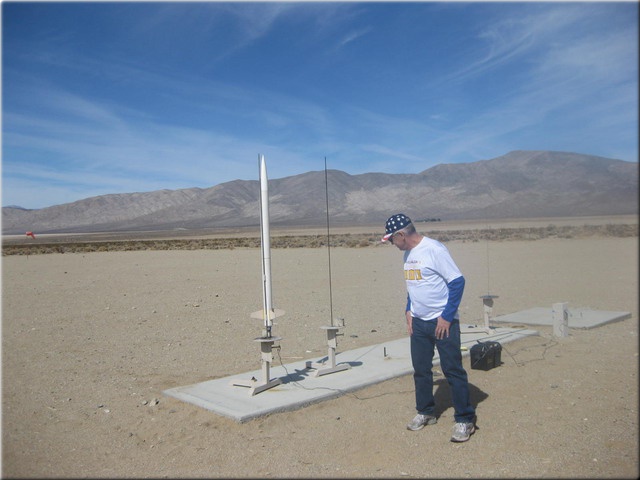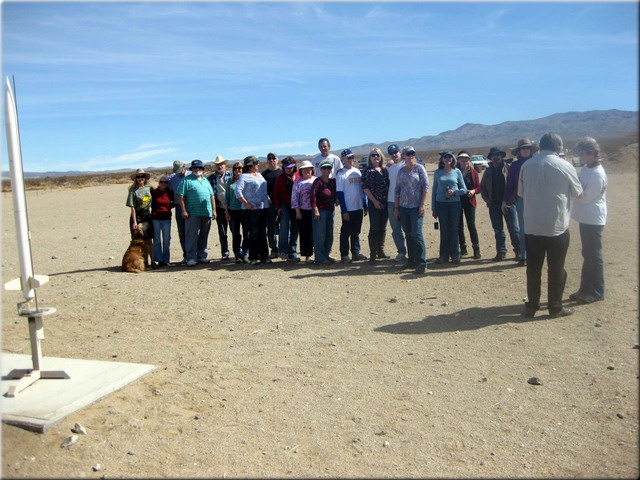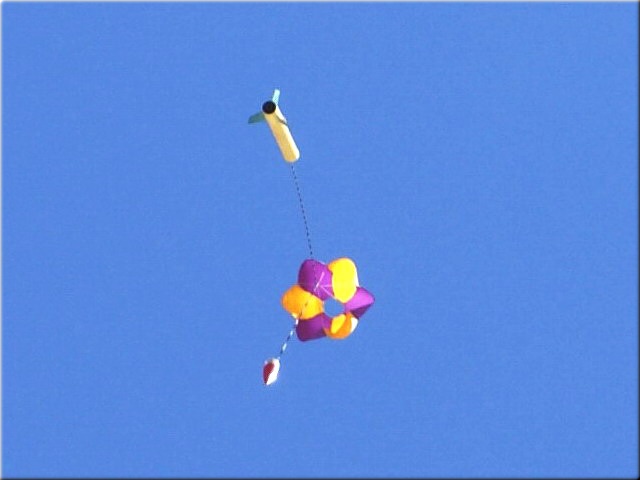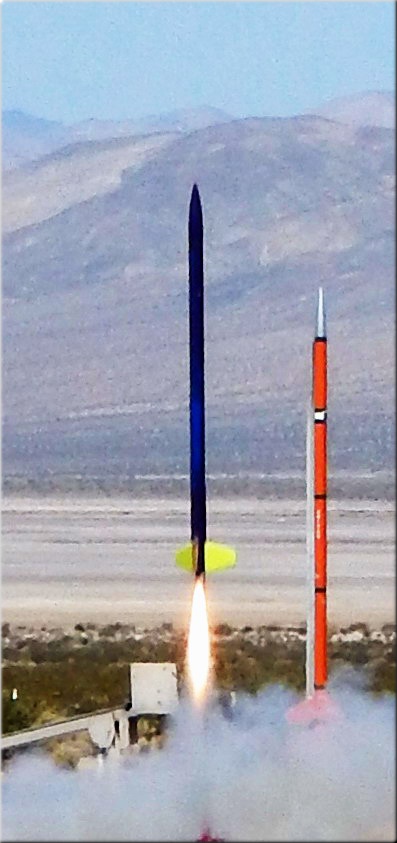 Our resident rocket scientist, Jerry, will be launching rockets out in the Mojave desert, on first Saturdays. These are sizeable rockets, with D- to F-class motors, and up.

The launch site is called FAR, for Friends of Amateur Rocketry. Their website is here.

You are invited to join the count down, and watch the blast off. You are also invited to build and launch your own rockets; contact Jerry for kits.

The itinerary is: Meet for carpooling at the Park & Ride next to Rim Bowling in Crestline, leaving at 6:15 am. Rendezvous for breakfast at Carl's Jr in Adelanto at 7:00 am, leaving at 7:30. Arrive at the launch area at 9:30 am. Head home at around 1 or 2 pm. Expect to be back home at around 5 pm, unless you wish to add side trips.

It is important to arrive early in the day while the air is still. Winds pick up after noon, making retrieval difficult. Weather prediction at the site is here. Detailed logs from a weather station at the site are here.

Members occasionally stop at Charlie Brown Farms on the way home, or tour Randsburg.

The launch site is 82 miles NW of Lake Arrowhead, in the Mojave Desert. A map and satellite view of the launch area are shown below.

Bring: layered clothing, hat, sunscreen, water, snack, camera, folding chair, and a cell phone. Driving instructions and trip notes are here.

You must RSVP at 760-267-3393, and if asked,
identify yourself as part of Jerry Irvine's party. The launch area has a nice, relaxed feel to it, but there are definite restrictions, and you are subject to them.

Rocket Launch