With a name like "Sports Grille", I would expect beer, pizzas, wooden picnic tables, and a floor littered with peanut shells. This place doesn't fit the mold. It does have a dozen large-screen TVs showing live sports. But the menu and service are a surprise. Quick – name another sports bar that serves chicken curry, scampi, French style seafood, classic steaks and crème brulee! I have gone to the Grille to watch a game, but usually I go there looking for good food.

The Grille was once voted our favorite restaurant. Despite being a little noisy, it seems to appeal to members.

The Sports Grille is in Blue Jay, across Hwy 189 from the Rite Aid Center. Phone (909) 744-8785. A map with driving instructions is below.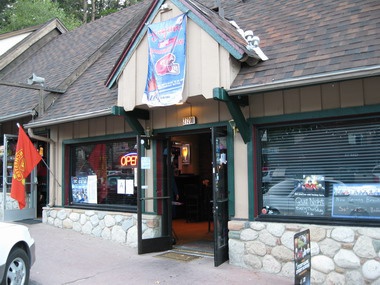 Sports Grille