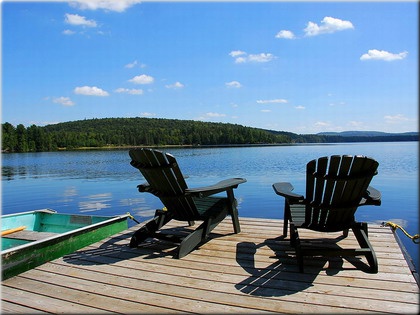 Please join us for a lazy afternoon at Erika's dock, on Arrowhead Lake, Saturday, August 11, 2018, from noon until 5 pm.

This will be a potluck. Bring food or drink.

Also bring a hat, sunscreen, layered clothing if it might be cool, and of course, a folding chair.

Members just show up. Others RSVP at (909) 744-8561.

Photo credit: Google Maps

Part of the adventure will be getting there. Find the western (not the eastern) intersection of North Shore Road and West Shore Road, and park your car.

Go down Access Trail 44, (visible on the map, below.) Go past the restrooms, then continue on a dirt path to your left. Pass docks until reaching Erika's, number N480.