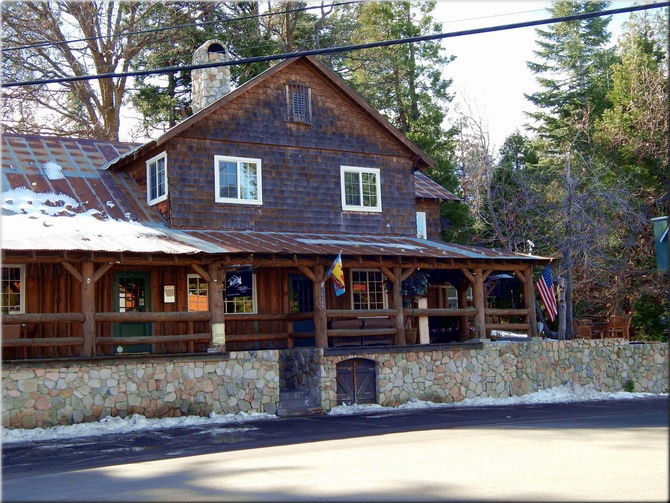 The Antlers in Twin Peaks has split into two restaurants, both under the same ownership. Their original, fine-dining menu has moved into the old California Thai venue in the Village. The Antlers in Twin Peaks has remained at the same venue, but has changed to a new, casual menu. Burgers there are around $15, and entrees are around $22. (Salads and sides cost extra.) Carol and I tried both menus, the touristy one in the Village, and the casual one in Twin Peaks. To our taste, the less expensive one was actually better.

The Twin Peaks venue is on the expensive side for local residents, but was tied for first choice in member voting. My appologies if you have to skip this one due to price.

Let's go there on Aug 1, Sept 5, Oct 3, Nov 7, and Dec 5, 2018. Check the calendar for last-minute changes.

They are located at 26125 State Highway 189, Twin Peaks, CA 92391. A map is shown below. Phone (909) 336-2600. Members and friends just show up. Others RSVP at (909) 744-8561.