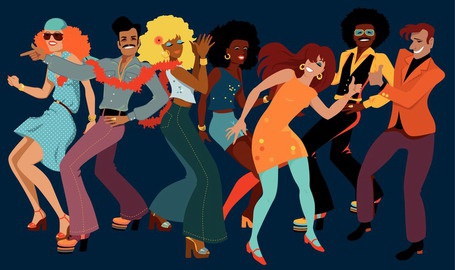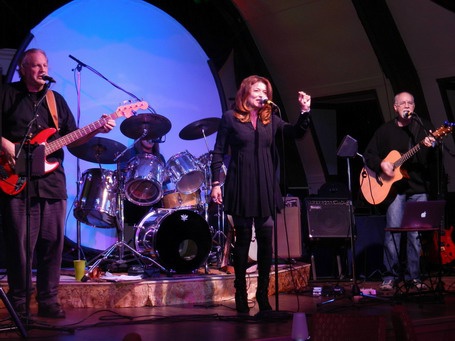 70's Flashback Party

Remember any of these: Watergate, fall of Saigon, end of Vietnam War, Iranian revolution, OPEC oil crisis, Camp David accords, Soviet invasion of Afghanistan, Jimmy Carter? How about cassette tape players and the disco craze?

Step back in time 40 years, and re-live the best of it, with some fellow travellers, good food, and a live band.

Yes a live band! We will have Rachel Right and the Wrongs playing 70's disco music. You can hear a sample of their music here, and on Facebook here.

Dress up in 70's disco attire, and join us for a Flashback Party at Ruth Ruiz's place on Saturday, June 18, 2016. The time is from 5 to 9 pm, with potluck dinner at 5:30. Live music will run from 6 pm to 9. The party will be indoors and outdoors on a deck. Ruth has set up a stage with a tarp for cover, and will have a disco ball for after dark. I might be wearing an afro wig.

Ruth's place is at 28997 Palisades, Lake Arrowhead, a short distance from Jensen's Mini Mart on Hwy 173 in Cedar Glen. A map with travel directions is shown below. If you get lost, call Ruth at (760) 777-2328. Park at the empty lot across the street.

Members and friends just show up. Others RSVP at (909) 744-8561.

Bring a potluck item to share. We will have sodas-beer-wine and a main dish. Bring a side-dish, salad, chips, fruit, or dessert.

Mountain Singles events are usually free. This one is too, but there is a voluntary $10 per head request to pay for the band. Ruth put out $400 of her own money, and then Don gave her $200. Ruth and Don will split the donations.